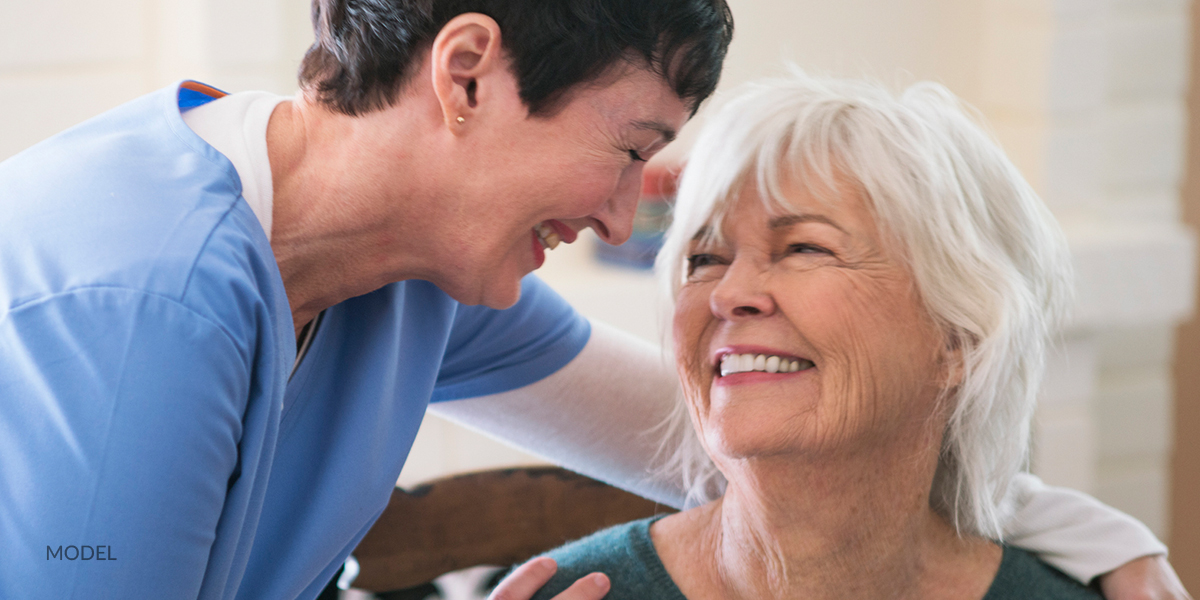 For patients who are missing an entire arch of teeth, there are several tooth replacement options to consider, including different approaches to implant-supported dentures for the lower arch.
---
Ball Attachment Denture
The ball attachment denture involves having two implants placed in the lower jaw, then a denture that will snap into place on those implants. The implants provide a level of stability that dentures alone could not match. The downside is that, just like with other denture-based solutions, there will still be movement of the lower denture, and sore spots will occur if any food particles get caught under it. Additionally, periodic appointments will be needed to adjust the denture, ensuring ongoing comfort.