13 September, 2022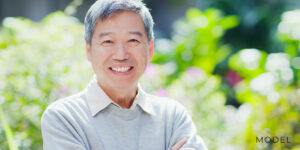 When you lose your teeth or need to have teeth extracted, it is important to replace those missing teeth as soon as possible. For most patients, the best way to replace missing teeth is with dental implants. A dental implant is an artificial tooth root, which is anchored into the jawbone where it can create a steady foundation for a dental prosthesis. 
The dental restoration process can become complicated if there is a lack of adequate jawbone. Without sufficient bone tissue present, there may not be a way to securely anchor the implant in place. The good news is that this issue can usually be addressed with a safe and simple procedure known as bone grafting. 
Dr. Minto can perform several different types of bone grafts, providing patients with solutions for full dental restoration.